Welcome to Crooked River Ranch GC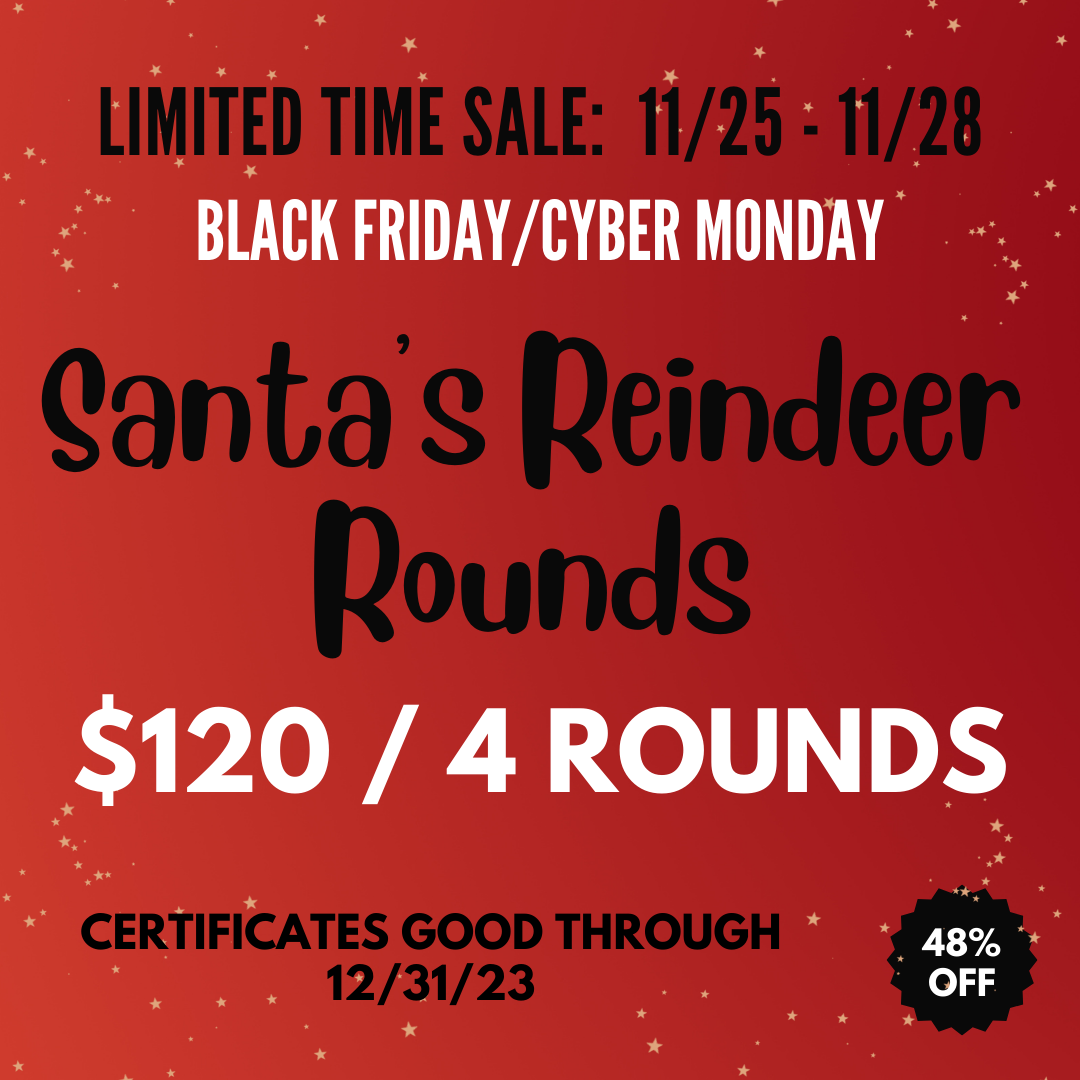 CLICK THE PICTURE TO GET THE SPECIAL!
Welcome to Crooked River Ranch GC, home of one of the most spectacular holes in golf, the No. 5 Canyon hole. Here you will catch a view of the beautiful Crooked River Canyon and the river from hundreds of feet above. The ultimate challenge for those worthy, is to hit the tee shot across the corner of the canyon wall to the green. At a mere 220 yards to cut the corner, it is just the fear of losing a ball and strokes to par that makes it tough. This is just one of many fabulous sights you will experience as you make your way around the course.
Our Famous #5 Canyon Hole...
Winner of the OGA's Most Interesting golf hole contest!


GOLF COURSE FLY-OVER
(click title)

November & December - February

Open 7 Days a Week:
Shotgun Starts: Monday - Thursday​​
November : 10:30am Start
December - Febraury: 11:00am Start
First Tee Times: Friday - Sunday
10:00am First Tee Times : Weather Dependent

Last Carts Out:
18 Holes - 12:00pm 9 Holes - 2:00pm



ALL
CARTS returned by 4:00pm NIGHTLY
Due to our insurance we do not allow non-playing children under the age of 10 to be on the golf course. With the injury potential and large deep cliffs we are looking out for everyone's safety.
Course Maintenance:
Driving Range Will Close At 2:30pm Wednesdays For Maintenance

Greens were aerified: April 25th & 26th and September 12th of the 2022 season