Junior Golf
Crooked River Ranch GC offers two Junior Golf Camps during the season. The first is designed for the novice and beginner level youngster who has not had any form of formal instruction in the past. The second is an intermediate program that is more advanced for those who have either been in the first camp at least twice previously, or who have had other golf lessons.
Contact us if you have a child or grandchild interested in learning to play golf and who may wish to participate in a Junior Golf Program.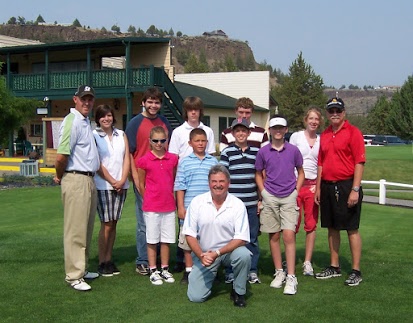 Join us and learn to play GOLF...the Game Of Lifetime Fun!
JUNIOR GOLF CAMPS
Junior Camp I
Dates to be determined
INFORMATION & REGISTRATION FORM

Junior Camp II
Dates to be determined
INFORMATION & REGISTRATION FORM